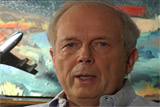 Fear of Flying - Cause and Cure
Often it starts without warning. Once it does, nothing seems to help. If you have tried everything, see this video. We can help. We guarantee it!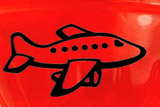 The Jell-O Exercise
Though the plane is safe in turbulence, it may not feel safe. In part, this is because there seems to be nothing holding the plane up. Nothing, that is, that can be seen. The Jell-O Exercise helps you picture what holds the plane up.