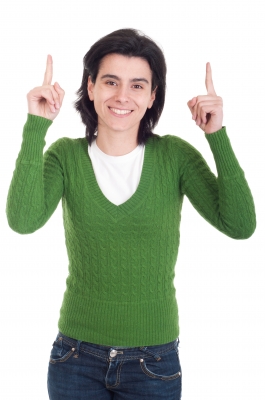 BASIS FOR CONFIDENT NUMBER ONE
You choose to fly on an airline that has been around for years, and established their maintenance and training BEFORE deregulation caused cuts to be made in maintenance and training.
At an established airline, more of the maintenance is done by mechanics who – when they fly or have their family fly on a pass – know it will be on a plane THEY have worked on. Self-preservation is a very strong motivation for doing good work. The established airlines have that working for them far more than the newer and cut rate airlines.
BASIS FOR CONFIDENCE NUMBER TWO
Is there is a long track record of safety with a very low – or zero – accident rate.
For accident rates, see www.airsafe.com
If the airline is NOT LISTED there, it has not done enough flying for stats to mean anything. Stay off that airline.
BASIS FOR CONFIDENCE NUMBER THREE
Is the airliner a 'third generation' airliner. We have had zero accidents and zero fatalities in the 'third generation' airliners in the U.S. and Canada due to mechanical issues. That means:
Boeing 757 and higher numbers Airbus 319 and higher numbers BRJ and CRJ
BASIS FOR CONFIDENCE NUMBER FOUR
Meet the captain. Ask the captain how many hours the airline requires pilots to fly without rest or a relief pilot. Ask if he or she is tired. Ask how long he or she has been on duty, and when they will be getting off.
That can help you decide whether to stay on the plane or not, and whether to fly that airline again.
BASIS FOR CONFIDENCE NUMBER FIVE
Your second basis for confidence is your captain, and your captain is only able to make the right decision without pressure if there is a union to back up the captain's decision.
Image Credit: artur84 –  freedigitalphotos.net